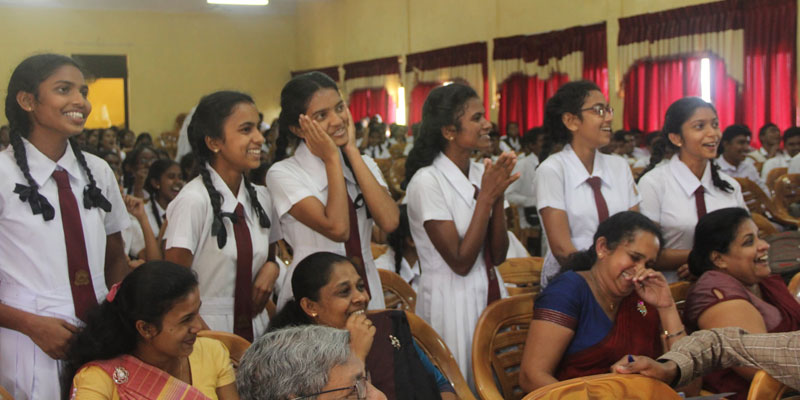 Badulla and Bandarawela district on 17th October, 2019 and 18th October 2019
Two school workshops were conducted by the press council covering schools at Zonal Education divisions in Badulla & Bandarawela district on 17 th October, 2019 & 18 th October 2019 for the School Media Workshops series. The Seminars were conducted at the auditorium in Badulla Municipal Council & Darmashoka College, Bandarawela. Nearly 800 students were participated representing the Zonal educational divisions for the Workshop which was held on "Media Literacy & Entertainment". Emeritus Professor Mr. Sunanda Mahendra , Former Head of the Department of Mass Communication, University of Kelaniya, Dr.Mrs Wasana Maithree at University Of Kelaniya & Mr. Prasannajith Abeysuriya , The Former Head of the Department of Drama at the University of Visual & Performing Arts were participated as resource persons to this special occasion .The programme was involved with lectures & discussions.
The District Secretariat in Badulla district, Senior Attorney at Law Mr. Koggala Wellala Bandula the Chairman of SLPC, Press Commissioner Mr.Niroshana Thambawita, the Assistant Zonal Director of Zonal Education in Badulla district also attended to this event. Further, the Assistant Press Commissioner Mr. Ayesh Wijeyasingha, the Accountant of Sri Lanka Press Council Mr. Kushan Devapriya also were presented in this occasion & principals and many other distinguished guests were joined in this workshop. At the end of the seminar certificates were given to the students on behalf of their participation and a bundle of publications were offered by the SLPC for School libraries.