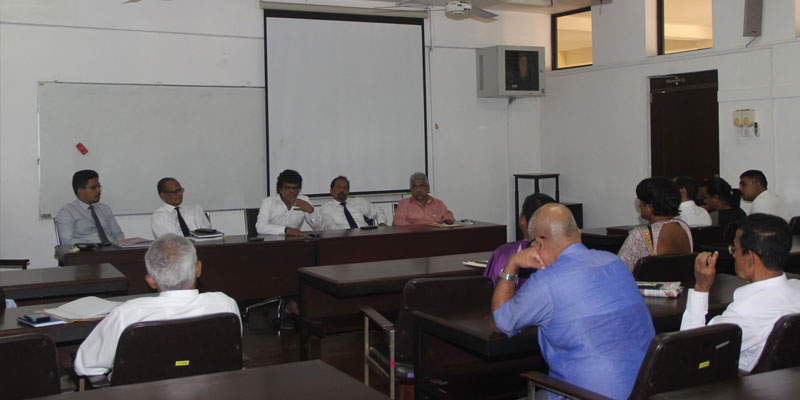 Discussion on hearing complaints received by the Sri Lanka Press Council against newspapers
Discussion on hearing complaints received by the Sri Lanka Press Council against newspapers
The newly appointed Board of Directors of the Sri Lanka Press Council held a discussion with the editors, lawyers and relevant stakeholders on 24.02.2020 at the Bank Vidupiyasa premises in Rajagiriya, suggesting that complaints received by the Press Council of Sri Lanka should be investigated in a cordial and efficient manner. In particular, the importance of media freedom and the importance of people's rights were discussed.
Consequently, a very cordial discussion took place between the two parties and it was agreed that it was important to first make a request to the editor of the relevant newspaper before making a complaint directly to the Press Council. Delegates representing the Ceylon Newspapers, United Newspapers, Vijaya Newspapers, Upali Newspapers and Express Newspapers were present.
Mr. Mahinda Pathirana, Senior Lecturer, Chairman of the Board, Mr. Prasanna Lal de Alwis, President's counsel, Mr. Gamini Wijewardena, Attorney-at-Law, Dr. Tudor Weerasinghe and Mr. Niroshana Thambawita, Press Commissioner were present on behalf of the Press Council of Sri Lanka.